Consolidator Karina Moccacino 5 Kg
Consolidator Karina Moccacino 5 Kg


Consolidator Karina Moccacino 5 Kg
We have in stock 0 pcs
42.17 €
Complete mixture for the preparation of fillings with a distinctive coffee flavour and aroma.
Another of the cream thickeners whether whipped cream, buttercream and in further use for making decorative surfaces - to prepare, just add water in the specified ratio and leave to rest. You then whisk in fat, vegetable or animal whipped cream and you have the original luxury coffee filling. This product combined with the solidified fat creates a filling for coffee beans. 
KARINA Moccacino 1000 g, voda 300 g, tuk 230 g. Důkladně smícháme směs KARINA Moccacino s vodou a necháme cca 15 minut odležet. Poté hmotu přemícháme a k ní lehce vmícháme tuk.
Recept na kávový  krém se šlehačkou
Kariny Moccacino: 1000 g
Voda pitná do Kariny: 500 g
Šlehačka nebo rostlinný krém: 2000 g  
Směr Karina  smíchejte s vodou a nechte 15 minut bobtnat.
Mezitím si vyšlehejte šlehačku.
Poté přimíchejte kávovou směs Karinu a vše společně vyšlehejte do hladkého krému.  
Recept na kávový krém - s máslem
Kariny Moccacino: 1000 g
Voda pitná do Kariny: 500 g
Máslo: 500 g
Směr smíchejte s vodou a nechte 15 minut bobtnat.
Mezitím si vyšlehejte změklé máslo.
V suchých, dobře větratelných skladech při teplotě max. 25°C, vždy uzavřené.
Average nutritional values in 100 g
| | |
| --- | --- |
| Energy value | 1730 kJ |
| Energy value | 14 kcal |
| Fat | 4.1 g |
| - of which saturated fatty acids | 11.1 g |
| Carbohydrates | 62.1 g |
| - of which sugars | 55.2 g |
| Protein | 9.8 g |
| Fibre | 7.5 g |
| Salt | 0.9 g |
Product ingredients
Cukr, kakao, sójová mouka, rostlinný olej (plně ztužený kokosový a palmový v různém poměru), sušené mléko, modifikovaný kukuřičný škrob (E1412), kávová drť, glukózový sirup, sušená syrovátka, aroma (kávové).

Alergeny (vč. možné křížové kontaminace)
Obiloviny obsahující lepek, Vejce, Podzemnice olejná (arašídy), Sójové boby (sója), Mléko, Skořápkové plody (mandle, ořechy), Sezamová semena (sezam), Vlčí bob (lupina)
Dietary requirements, restrictions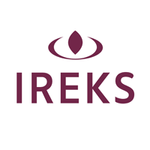 Na stránkách Světa cukrářů najdete část sortimentu Ireks, vše za skvělé ceny. V případě zájmu o další výrobky této značky, které nevidíte aktuálně na našem webu, nás kontaktujte. 
Did you find an inaccuracy or translation error?
Let us know
and we'll send you
a small gift
.
Garance bezplatného vrácení zboží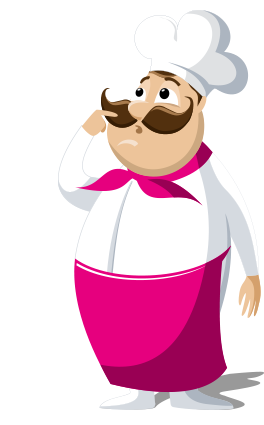 Nepadlo vám zboží "do ruky"? Koupili jste příliš mnoho nebo se nehodí barevný odstín? Nevadí. Díky našemu programu Garance bezplatného vrácení zboží můžete vaši zásilku vrátit v klasické lhůtě 14 dní od okamžiku, kdy jste ji obdrželi a to zcela bezplatně jednou. A je jedno, zda zcela odstupujete od smlouvy, vracíte jen část objednávky nebo třeba reklamujete. 
Jak funguje Garance bezplatného vrácení zboží? 
Pokud reklamujete (např. poškozené zboží) - nejprve si prosím vytiskněte a vyplňte tento reklamační protokol - reklamace se řídí mj. reklamačním řádem
Pokud odstupujete od smlouvy do 14 dní od obdržení zásilky - vytiskněte si prosím a vyplňte formulář, který najdete zde.
Balíček spolu s vyplněným formulářem pečlivě zabalte, tak, ať nedojde k poškození při přepravě a napište nám mailem na eshop@svetcukraru.cz nebo zavolejte v pracovní dny od 8  do 16 na tel 555 222 801.
My vám mailem zašleme zpětný lístek do Zásilkovny, ten pak nalepte na zásilku a doneste do nejbližšího místa osobního odběru. Jejich seznam najdete zde. Balíček s nalepeným lístkem jednoduše přineste a na naše náklady jej dopravíme k nám do centrálního skladu. 
Po doručení zboží (obvykle do týdne), vám zasíláme nové zboží nebo peníze na účet napsaný na vámi zaslaném formuláři. 
V případě, že nechcete využít služby Garance bezplatného vrácení výrobku, zašlete prosím zásilku na adresu:
PNM International s.r.o.
U1 - Průmyslový park Karviná
Závodní 540/51
735 06 Karviná - Nové Město
Tel pro kurýra/poštu: 603 33 77 55
Zásilky nezasílejte jako dobírku, nevyžádané dobírky nepřijímáme a proces vrácení by se vám tak zbytečně prodražil.