Cookie gingerberad cutter Unicorn - 3D print
Cookie gingerberad cutter Unicorn - 3D print

Cookie gingerberad cutter Unicorn - 3D print
We have in stock 2 pcs
3.88 €
Unicorn cookie gingerbread cutter.
The product was printed in small series on a 3D printer. Before use, we strongly recommend washing in lukewarm water with detergent. These products are not dishwasher safe, we only recommend rinsing at a lower temperature (40 ° C). The best way to clean 3D printed items is to rinse under running water and then clean the remaining pieces of dough or mass with a long-bristled brush. They cannot be placed in the oven. They can be used on dough / mass that has a temperature of up to 50 ° C. It is not suitable to expose the products to direct sunlight. Any color changes over time are not a problem. Made from bioplastic compostable PLA for 3D printers with certification for contact with food.
Size cca 7 cm
Dortmarket, to jsou moderní a ekologická vykrajovátka, zápichy a otiskovače z bioplastu vyráběné v České republice technologií 3D tisku v malých sériích. Velikou výhodou malosériových zápichů a vykrajovátek z 3D tisku je jejich variabilita. Každý kus může být originál, a to jak co do tvaru, tak rozměrů. Každý kus je originál. Vykrajovátka lze použít nejenom na tradiční cukroví, ale i perníčky nebo vykrajování tvarů z marcipánu či potahovacích a modelovacích jedlých hmot. Zápichy lze realizovat podle přání. Jsou vytištěny z bioplastu PLA, což je biologicky rozložitelný plast v důsledku jeho přirozeného původu (kukuřice, cukrová třtina nebo brambory).
Garance bezplatného vrácení zboží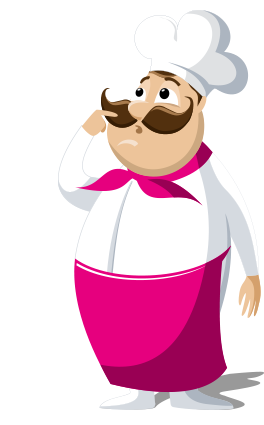 Nepadlo vám zboží "do ruky"? Koupili jste příliš mnoho nebo se nehodí barevný odstín? Nevadí. Díky našemu programu Garance bezplatného vrácení zboží můžete vaši zásilku vrátit v klasické lhůtě 14 dní od okamžiku, kdy jste ji obdrželi a to zcela bezplatně. A je jedno, zda zcela odstupujete od smlouvy, vracíte jen část objednávky nebo třeba reklamujete. 
Jak funguje Garance bezplatného vrácení zboží? 
Pokud reklamujete (např. poškozené zboží) - nejprve si prosím vytiskněte a vyplňte tento reklamační protokol - reklamace se řídí mj. reklamačním řádem
Pokud odstupujete od smlouvy do 14 dní od obdržení zásilky - vytiskněte si prosím a vyplňte formulář, který najdete zde.
Balíček spolu s vyplněným formulářem pečlivě zabalte, tak, ať nedojde k poškození při přepravě a napište nám mailem na eshop@svetcukraru.cz nebo zavolejte v pracovní dny od 8  do 16 na tel 555 222 801.
My vám mailem zašleme zpětný lístek do Zásilkovny, ten pak nalepte na zásilku a doneste do nejbližšího místa osobního odběru. Jejich seznam najdete zde. Balíček s nalepeným lístkem jednoduše přineste a na naše náklady jej dopravíme k nám do centrálního skladu. 
Po doručení zboží (obvykle do týdne), vám zasíláme nové zboží nebo peníze na účet napsaný na vámi zaslaném formuláři. 
V případě, že nechcete využít služby Garance bezplatného vrácení výrobku, zašlete prosím zásilku na adresu:
PNM International s.r.o.
U1 - Průmyslový park Karviná
Závodní 540/51
735 06 Karviná - Nové Město
Tel pro kurýra/poštu: 603 33 77 55
Zásilky nezasílejte jako dobírku, nevyžádané dobírky nepřijímáme a proces vrácení by se vám tak zbytečně prodražil.