Smoother (polisher) for marzipan and fondant curved top
Smoother (polisher) for marzipan and fondant curved top

Authorized Dealer
Most sold

Smoother (polisher) for marzipan and fondant curved top
We have in stock > 5 pcs
2.55 €
A smoother/polisher for smoothing covering pastes, fondant and marzipan. 
Smoother/polisher for smoothing marzipan paste for decorating cakes.
Work the paste well, so that it had a semi-stiff consistency. Roll it out with a rolling pin, if it sticks, you can dust the working surface with fine icing sugar or starch. The rolled-out sheet should have thickness of about 0.2 - 0.5 cm. If you are going to cover a round cake, the size of the rolled out sheet should be the same as the diameter of the cake + twice the height of the cake + c. 1/3 of the height of the cake. The bigger it is, the better it will be to smooth out and you will prevent the creation of folds on the sides of the cake.
Pick up the rolled out sheet with the help of for example a rolling pin or both hands and place it on the cake symmetrically. Smooth it with the smoother carefully from the centre to the edges so that you get rid off potential air bubbles. If some air bubbles are left, pierce them with a pin and smooth with your hand or the smoother. When the top surface is smooth and without air bubbles, start smoothing the edges. Frist with your palms and then with the smoother. Proceed from top to bottom. Down at the bottom on the table, where the paste has a tendency to make folds, you can tug it a bit with your hands, which will stretch them and get rid of them. To achieve a sharp edge around the top edge of the cake, use two smoothers opposite each other at a right angle.  
To finish cut off the excess paste with a craft knife or a tracing wheel, you can use the leftover paste for making decorations or later (wrap it carefully into a plastic bag to prevent it from getting dry, and put it for example in the fridge or a colder larder). To finish the cake fully, you can smooth it to perfection once more with the smoother.
Wash the smoother carefully with water and detergent before first use. Rinse and dry.  
Material: plastic
Size: 14.7 x 8 cm
Colour: various (white, creamy, yellow, we will dispatch the colour available at the moment of your order).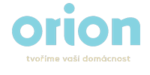 ORION Domácí potřeby působí na českém trhu více jak 25 let, patří mezi špičkové prodejce, nabízí více než 5.000 položek domácích potřeb. Snahou značky ORION Domácí potřeby je nabídnout ucelený sortiment domácích potřeb včetně značkového nádobí a kuchyňského náčiní ve vysoké kvalitě, v souladu se současnými trendy v gastronomii. K dostání jsou výrobky od renomovaných českých i zahraničních výrobců. Najdete tu řady nádobí vyrobeného nejmodernějšími technologiemi, velice žádané měděné nádobí, nádobí s nepřilnavým keramickým povrchem pro zdravé vaření, řady vícevrstvého nerezového nádobí, silikonové formy na pečení atd. ORION Domácí potřeby nabízí rovněž zboží do kuchyní, obývacích místností, koupelen, pro snadnější úklid Vašeho domova, do zahrad…
Garance bezplatného vrácení zboží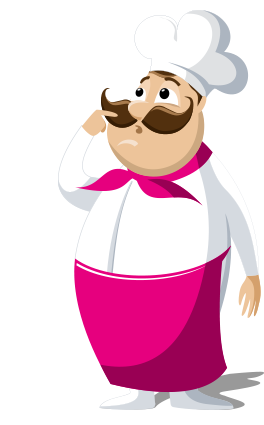 Nepadlo vám zboží "do ruky"? Koupili jste příliš mnoho nebo se nehodí barevný odstín? Nevadí. Díky našemu programu Garance bezplatného vrácení zboží můžete vaši zásilku vrátit v klasické lhůtě 14 dní od okamžiku, kdy jste ji obdrželi a to zcela bezplatně. A je jedno, zda zcela odstupujete od smlouvy, vracíte jen část objednávky nebo třeba reklamujete. 
Jak funguje Garance bezplatného vrácení zboží? 
Pokud reklamujete (např. poškozené zboží) - nejprve si prosím vytiskněte a vyplňte tento reklamační protokol - reklamace se řídí mj. reklamačním řádem
Pokud odstupujete od smlouvy do 14 dní od obdržení zásilky - vytiskněte si prosím a vyplňte formulář, který najdete zde.
Balíček spolu s vyplněným formulářem pečlivě zabalte, tak, ať nedojde k poškození při přepravě a napište nám mailem na eshop@svetcukraru.cz nebo zavolejte v pracovní dny od 8  do 16 na tel 555 222 801.
My vám mailem zašleme zpětný lístek do Zásilkovny, ten pak nalepte na zásilku a doneste do nejbližšího místa osobního odběru. Jejich seznam najdete zde. Balíček s nalepeným lístkem jednoduše přineste a na naše náklady jej dopravíme k nám do centrálního skladu. 
Po doručení zboží (obvykle do týdne), vám zasíláme nové zboží nebo peníze na účet napsaný na vámi zaslaném formuláři. 
V případě, že nechcete využít služby Garance bezplatného vrácení výrobku, zašlete prosím zásilku na adresu:
PNM International s.r.o.
U1 - Průmyslový park Karviná
Závodní 540/51
735 06 Karviná - Nové Město
Tel pro kurýra/poštu: 603 33 77 55
Zásilky nezasílejte jako dobírku, nevyžádané dobírky nepřijímáme a proces vrácení by se vám tak zbytečně prodražil.
Buy together
Similar goods