Prachová barva Edible Silk - Starlight Sunglow (sluneční záře)
Prachová barva Edible Silk - Starlight Sunglow (sluneční záře)

Jemný prach zářivě žlutozlaté barvy pro originální efekt potahovacích a modelovacích hmot, marcipánu a čokolády.
Detailed Product Description
Authorized Dealer
Last in Stock

Prachová barva Edible Silk - Starlight Sunglow (sluneční záře)
We have in stock 1 pcs
6.67 €
Jemný prach zářivě žlutozlaté barvy pro originální efekt potahovacích a modelovacích hmot, marcipánu a čokolády.
Jemnou výrazně zářivě žlutou třpytivou pudrovou barvu můžete použít pro originální efekt potahovacích a modelovacích hmot, marcipánu a čokolády. Barvou můžete vybarvit plochy i vypichovaným písmenům, ornamentům a dalším tvarům, které zdobí vaše slavnostní dorty pro děti i dospělé. Pro nanesení pudru použijte jemný štětec, kterým přetřete ještě vlahou hmotu. Pokud již hmota nepřijímá barvu, přetřete její povrch jedlým lepidlem či gelem. Dále můžete barvu rozředit s trochou alkoholu a malovat štětcem tenké i široké linie. Barvu můžete přimíchat do bílé čokolády a dále jí použít pro detailní zdobení dortů a zákusků.
Barevný lesklý prášek "Edible Silk" je unikátní receptura namíchaná firmou Rainbow Dust Colours a vytváří tak jedinečnou barevnou řadu speciálně určenou pro dekorace dortů a zákusků. Edible Silk prášky vytvářejí krásný efekt lesku, který dodává do vašim dortům světlý, až kovový povrch. Abychom dosáhli nejlepší kombinace lesku a nejčistších barev, používáme pouze prémiové ingredience. Prachovou barvu je vhodné nanášet na již vytvořený produkt z modelovací hmoty pomocí štětečku.
Hmotnost 3 g.
Obsahuje barvivo E102, E171.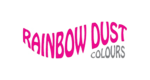 V anglické společnosti Rainbow Dust Colours jsou skuteční specialisté na barevné dekorace, potravinářská barviva a přísady pro výrobu dortů a pečení. Je držitelem certifikace "Safe and Local Supplier Approval" (SALSA), což je britský standard bezpečnosti potravin, který se uděluje pouze špičkovým výrobcům, kteří jsou opakovaně prokazují schopnost vyrábět bezpečné a legální potraviny.
Na stránkách Světa cukrářů najdete část sortimentu Rainbow Colours, vše za skvělé ceny. V případě zájmu o další výrobky této značky, které nevidíte aktuálně na našem webu, nás kontaktujte. 
Did you find an inaccuracy or translation error?
Let us know
and we'll send you
a small gift
.
Garance bezplatného vrácení zboží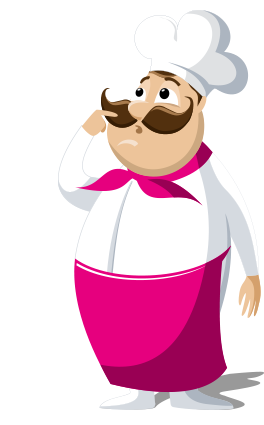 Nepadlo vám zboží "do ruky"? Koupili jste příliš mnoho nebo se nehodí barevný odstín? Nevadí. Díky našemu programu Garance bezplatného vrácení zboží můžete vaši zásilku vrátit v klasické lhůtě 14 dní od okamžiku, kdy jste ji obdrželi a to zcela bezplatně jednou. A je jedno, zda zcela odstupujete od smlouvy, vracíte jen část objednávky nebo třeba reklamujete. 
Jak funguje Garance bezplatného vrácení zboží? 
Pokud reklamujete (např. poškozené zboží) - nejprve si prosím vytiskněte a vyplňte tento reklamační protokol - reklamace se řídí mj. reklamačním řádem
Pokud odstupujete od smlouvy do 14 dní od obdržení zásilky - vytiskněte si prosím a vyplňte formulář, který najdete zde.
Balíček spolu s vyplněným formulářem pečlivě zabalte, tak, ať nedojde k poškození při přepravě a napište nám mailem na eshop@svetcukraru.cz nebo zavolejte v pracovní dny od 8  do 16 na tel 555 222 801.
My vám mailem zašleme zpětný lístek do Zásilkovny, ten pak nalepte na zásilku a doneste do nejbližšího místa osobního odběru. Jejich seznam najdete zde. Balíček s nalepeným lístkem jednoduše přineste a na naše náklady jej dopravíme k nám do centrálního skladu. 
Po doručení zboží (obvykle do týdne), vám zasíláme nové zboží nebo peníze na účet napsaný na vámi zaslaném formuláři. 
V případě, že nechcete využít služby Garance bezplatného vrácení výrobku, zašlete prosím zásilku na adresu:
PNM International s.r.o.
U1 - Průmyslový park Karviná
Závodní 540/51
735 06 Karviná - Nové Město
Tel pro kurýra/poštu: 603 33 77 55
Zásilky nezasílejte jako dobírku, nevyžádané dobírky nepřijímáme a proces vrácení by se vám tak zbytečně prodražil.