Ultrathin respirators FFP2 - 3 pcs - made in EU
Ultrathin respirators FFP2 - 3 pcs - made in EU

Three-pack of quality Czech respirators brand GOOD MASK. It is not an import from Asia, made in the Czech Republic from Czech materials.
Detailed Product Description

Ultrathin respirators FFP2 - 3 pcs - made in EU
We have in stock > 5 pcs
1.84 €
Three-pack of quality Czech respirators brand GOOD MASK. It is not an import from Asia, made in the Czech Republic from Czech materials.
Protective respirator FFP2 with 2 active protective filter layers from Czech manufacturer GOOD MASK. Made of Czech materials with over 95% certification. White design. Quality guarantee. Made in the Czech Republic. Packed in 3 pcs.
World's most popular protective mask design with guaranteed quality 2 filter layers, ultra-thin for easier breathing. Don't be fooled by marketing enticements, more layers does not mean a better respirator. With the exception of the active filtration protection layers, which is only one in most respirators on the domestic market, the other layers have no effect on the effectiveness of the protection and only unnecessarily reduce breathability. The Czech manufacturer GOOD MASK has already started production and successfully passed the certification process in a shortened procedure at the Research Institute of Occupational Safety in Prague according to EN 149+A1:2009
The main advantages of the Czech GOOD MASK respirator:
Provides effective protection against viruses, bacteria, dust and droplets
Made under strict quality control on the production line in the Czech Republic from Czech materials
Filtration efficiency according to FFP 2 standard, higher than 95%
Contains 2 active filter layers for superior protection
Expanded nasal reinforcement - seals better and is more comfortable to wear
Materials comfortable even for sensitive skin
Fits perfectly on the face
Maximally breathable for easy breathing
Respirators are designed to be disposable.
GOOD MASK je největším tuzemským producentem respirátorů FFP2 výhradně z českých materiálů, se sídlem i výrobou v Praze. Roušky a respirátory zůstanou vhodnou ochrannou našeho zdraví po dlouhou dobu, zejména v období zvýšeného výskytu chřipky. Koupí českých respirátorů GOOD MASK tak nejen podpoříte český projekt, ale zajistíte si i potřebnou ochranu za mimořádně výhodnou cenu.
Na stránkách Světa cukrářů najdete pouze část sortimentu GoodMask, vše za skvělé ceny. V případě zájmu o další výrobky této značky, které nevidíte aktuálně na našem webu, nás kontaktujte. 
Garance bezplatného vrácení zboží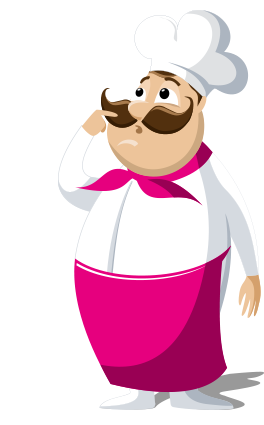 Nepadlo vám zboží "do ruky"? Koupili jste příliš mnoho nebo se nehodí barevný odstín? Nevadí. Díky našemu programu Garance bezplatného vrácení zboží můžete vaši zásilku vrátit v klasické lhůtě 14 dní od okamžiku, kdy jste ji obdrželi a to zcela bezplatně. A je jedno, zda zcela odstupujete od smlouvy, vracíte jen část objednávky nebo třeba reklamujete. 
Jak funguje Garance bezplatného vrácení zboží? 
Pokud reklamujete (např. poškozené zboží) - nejprve si prosím vytiskněte a vyplňte tento reklamační protokol - reklamace se řídí mj. reklamačním řádem
Pokud odstupujete od smlouvy do 14 dní od obdržení zásilky - vytiskněte si prosím a vyplňte formulář, který najdete zde.
Balíček spolu s vyplněným formulářem pečlivě zabalte, tak, ať nedojde k poškození při přepravě a napište nám mailem na eshop@svetcukraru.cz nebo zavolejte v pracovní dny od 8  do 16 na tel 555 222 801.
My vám mailem zašleme zpětný lístek do Zásilkovny, ten pak nalepte na zásilku a doneste do nejbližšího místa osobního odběru. Jejich seznam najdete zde. Balíček s nalepeným lístkem jednoduše přineste a na naše náklady jej dopravíme k nám do centrálního skladu. 
Po doručení zboží (obvykle do týdne), vám zasíláme nové zboží nebo peníze na účet napsaný na vámi zaslaném formuláři. 
V případě, že nechcete využít služby Garance bezplatného vrácení výrobku, zašlete prosím zásilku na adresu:
PNM International s.r.o.
U1 - Průmyslový park Karviná
Závodní 540/51
735 06 Karviná - Nové Město
Tel pro kurýra/poštu: 603 33 77 55
Zásilky nezasílejte jako dobírku, nevyžádané dobírky nepřijímáme a proces vrácení by se vám tak zbytečně prodražil.