Florist wire green 30 Gauge

Florist wire green 30 Gauge
We have in stock > 5 pcs
Aranžovací drát extra tenký, opředený tmavě zelenou floristickou páskou.
Síla drátu 0,3 mm
Délka 36 cm
Baleno á 50 ks
Množství - 1 bal.
Výhodou opředených drátků je to, že aranžované detaily nesjíždí.
Postup výroby kytic nebo květinových závěsů je následující : připravíme si odpovídající počet drátů v potřebných délkách a začneme sestavovat osu kytice/závěsu. Jednotlivé dráty fixujeme páskou odpovídající barvy. Na konci každého drátu uděláme smyčku/ohyb - pro lepší stabilitu květu. Síla drátu se volí podle druhu květu, mohutné květy vyžadujíc silnější drát než květy drobné nebo květiny, které se skládají z vícero květů.
Vzhledem k tomu, že výrobek je dekoračního charakteru, při aplikaci do moučníků je třeba použít brčko určené na pití, to zasunout do moučníku a teprve pak zastrčit vytvořenou dekoraci.
Na webu ilustrační foto drátů jiné tloušťky.
Garance bezplatného vrácení zboží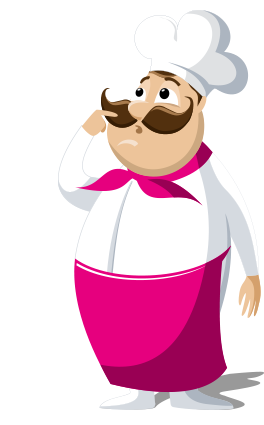 Nepadlo vám zboží "do ruky"? Koupili jste příliš mnoho nebo se nehodí barevný odstín? Nevadí. Díky našemu programu Garance bezplatného vrácení zboží můžete vaši zásilku vrátit v klasické lhůtě 14 dní od okamžiku, kdy jste ji obdrželi a to zcela bezplatně. A je jedno, zda zcela odstupujete od smlouvy, vracíte jen část objednávky nebo třeba reklamujete. 
Jak funguje Garance bezplatného vrácení zboží? 
Pokud reklamujete (např. poškozené zboží) - nejprve si prosím vytiskněte a vyplňte tento reklamační protokol - reklamace se řídí mj. reklamačním řádem
Pokud odstupujete od smlouvy do 14 dní od obdržení zásilky - vytiskněte si prosím a vyplňte formulář, který najdete zde.
Balíček spolu s vyplněným formulářem pečlivě zabalte, tak, ať nedojde k poškození při přepravě a napište nám mailem na eshop@svetcukraru.cz nebo zavolejte v pracovní dny od 8  do 16 na tel 555 222 801.
My vám mailem zašleme zpětný lístek do Zásilkovny, ten pak nalepte na zásilku a doneste do nejbližšího místa osobního odběru. Jejich seznam najdete zde. Balíček s nalepeným lístkem jednoduše přineste a na naše náklady jej dopravíme k nám do centrálního skladu. 
Po doručení zboží (obvykle do týdne), vám zasíláme nové zboží nebo peníze na účet napsaný na vámi zaslaném formuláři. 
V případě, že nechcete využít služby Garance bezplatného vrácení výrobku, zašlete prosím zásilku na adresu:
PNM International s.r.o.
U1 - Průmyslový park Karviná
Závodní 540/51
735 06 Karviná - Nové Město
Tel pro kurýra/poštu: 603 33 77 55
Zásilky nezasílejte jako dobírku, nevyžádané dobírky nepřijímáme a proces vrácení by se vám tak zbytečně prodražil.